living room outside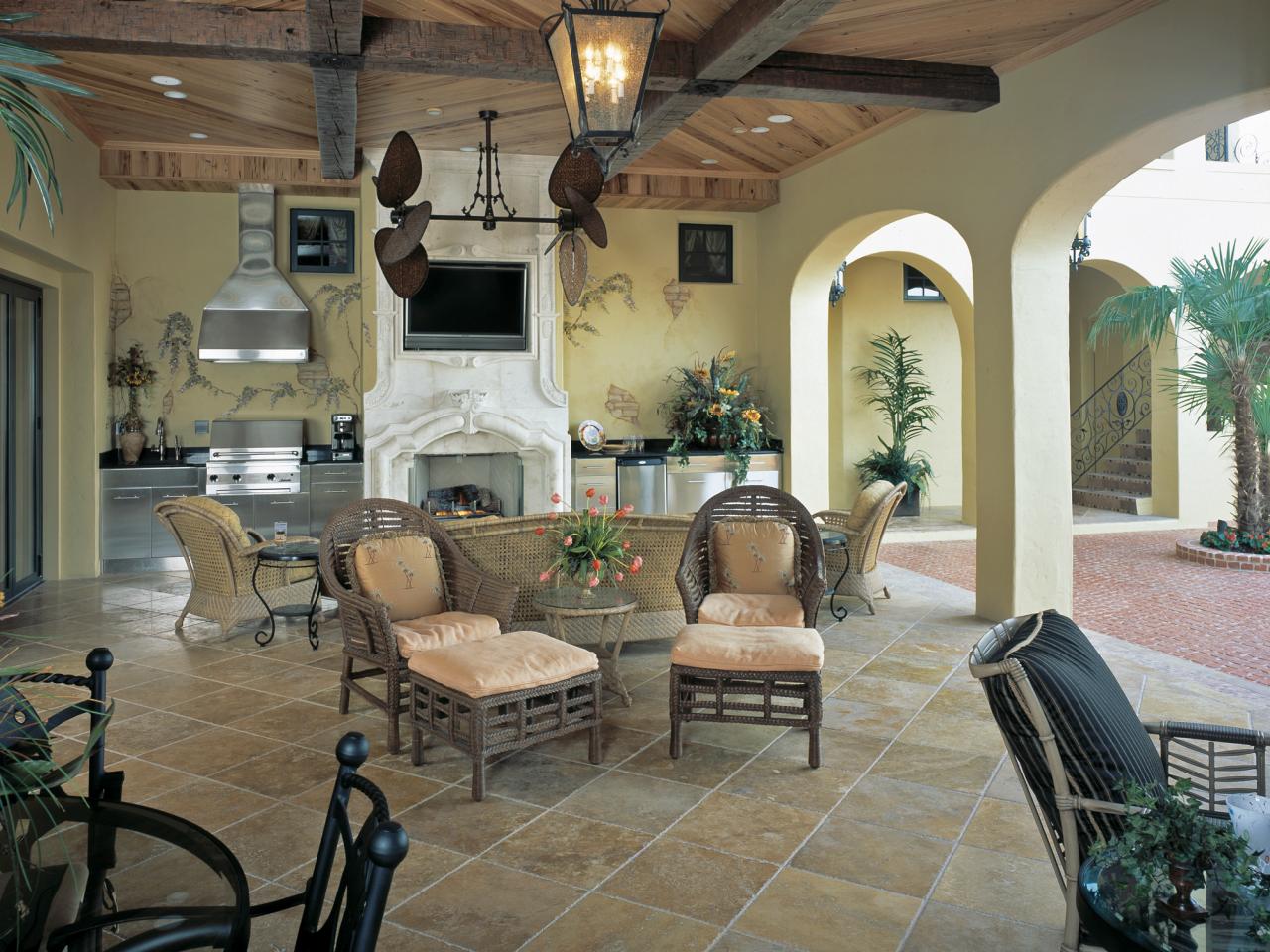 hi, i'm caitlin from the desert domicile andi'm excited to make over my covered back patio as part of the home depot style challenge. it's a huge deal to be chosen for one of thebiggest patio style challenges. you're sent some product and you have thirtydays to complete a space. no pressure. even if you have a small spaceyou can do things to add extra privacy. we love our neighbors, but we don't reallylove staring at the side of their home. everything that you would do in your normalliving room you can do outdoors. i did it. lighting is important because it sets themood for your space.
right here, there we go. i'm a big odd number fan, which makes me alittle odd. that's fine. three is the perfect number to me. i don't want to run into a problem of buyingsomething, getting it home and realizing it doesn't fit. so, i went on home depot's website and foundtheir create your own collection to make the sectional that felt like it was custom fitfor my outdoor patio. i'm using drop cloths for drapes.
they're going to be hanging from a diy pipecurtain that's going to take the place of our awesome fly trap. i got all these pieces and parts in the plumbingaisle. i like the industrial look of the pipe pieces,and i wanted something that would hold up to the weather outside. perfect. if you drop a penny in the water, it'll helpthe tulips stand up and look a little perkier. i learned that on pinterest. i love our outdoor patio.
it's exactly what i pictured. i can't believe how much of a game changerthe privacy screen is. it has almost like an outdoor living roomfeel to it.